Merchants using QubePay's reporting and analytics suite are given access to all the tools and functionality required to develop a deep understanding of how their online application is performing. These insights enable users to make informed decisions based on real-time information and accurate data pertinent to their individual business plans.
Dedicated Monitoring and Analytics Portal  
QubePay's interactive reporting and analytics tools are accessed via an online self-service dashboard where merchants can view 'live' data in a variety of formats. The contemporary user interface produces graphs, statistics, spreadsheets and visual representations to provide an easy to understand graphical interpretation of the site's data patterns and commercial potential.
QubePay's reporting and analytics dashboards empower merchants to develop an in-depth knowledge of their business' performance and make informed decisions on their business activities such as improving sales conversions and marketing ROI.
Intuitive Online Management Portal
Users can manage all facets of the reporting and analytics function via QubePay's online dashboard, including application integration, creating modules and customised reports, plus adding bespoke functionality specific to a merchant's business criteria.
See Key Statistics
View all sales data segmented by currency, language, location and payment type to provide an instant snapshot of your business' performance in real-time.
Easy to Use
Cutting-edge enterprise dashboards provide the ultimate user experience in terms of configuring reports, generating data and interpreting information.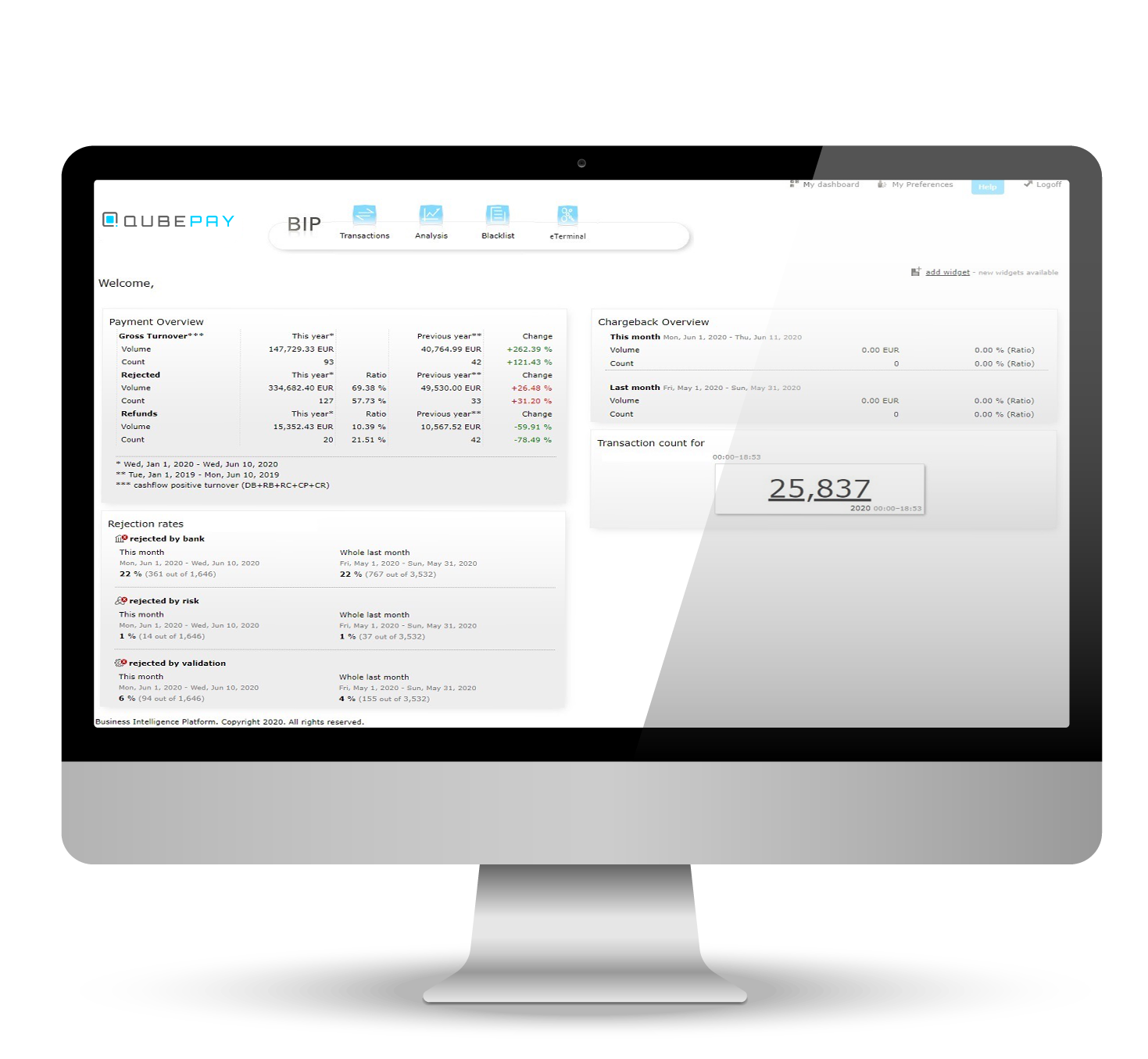 Real-time transaction monitoring and analytics
QubePay's suite of reporting and analytics tools enable users to manage their online businesses from a single dashboard configured to their specific requirements.
Modules Manager
Create and implement customised modules tailored to the unique requirements of your business.
Finance Management
Comprehensive tools to manage transactions, payments, reversals or refunds, settlements and wire transfers.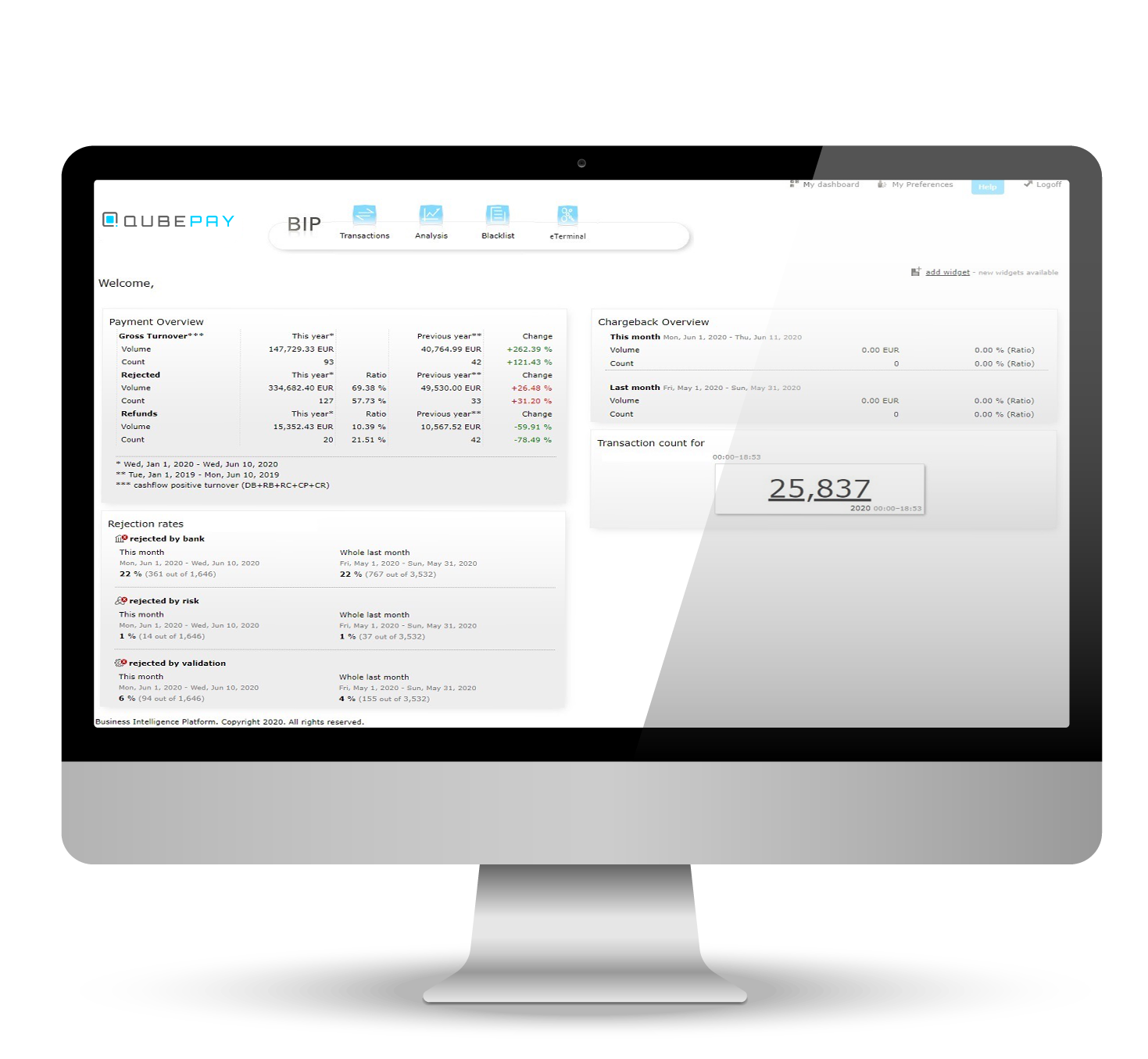 Track sales by currency, payment type, location
Monitor all aspects of sales performance with global reports created according to currency, payment type and location.
View your transaction history
Detailed audit of all transactions defined by customer, merchant, affiliates, partners and banks.
Process payment reversals or refunds
Manage and analyse all payment reversals, void transactions and customer refunds in real-time.
Use advanced reporting to drive business decisions
Gain critical management intelligence by pre-empting sales patterns based on intuitive and historical data.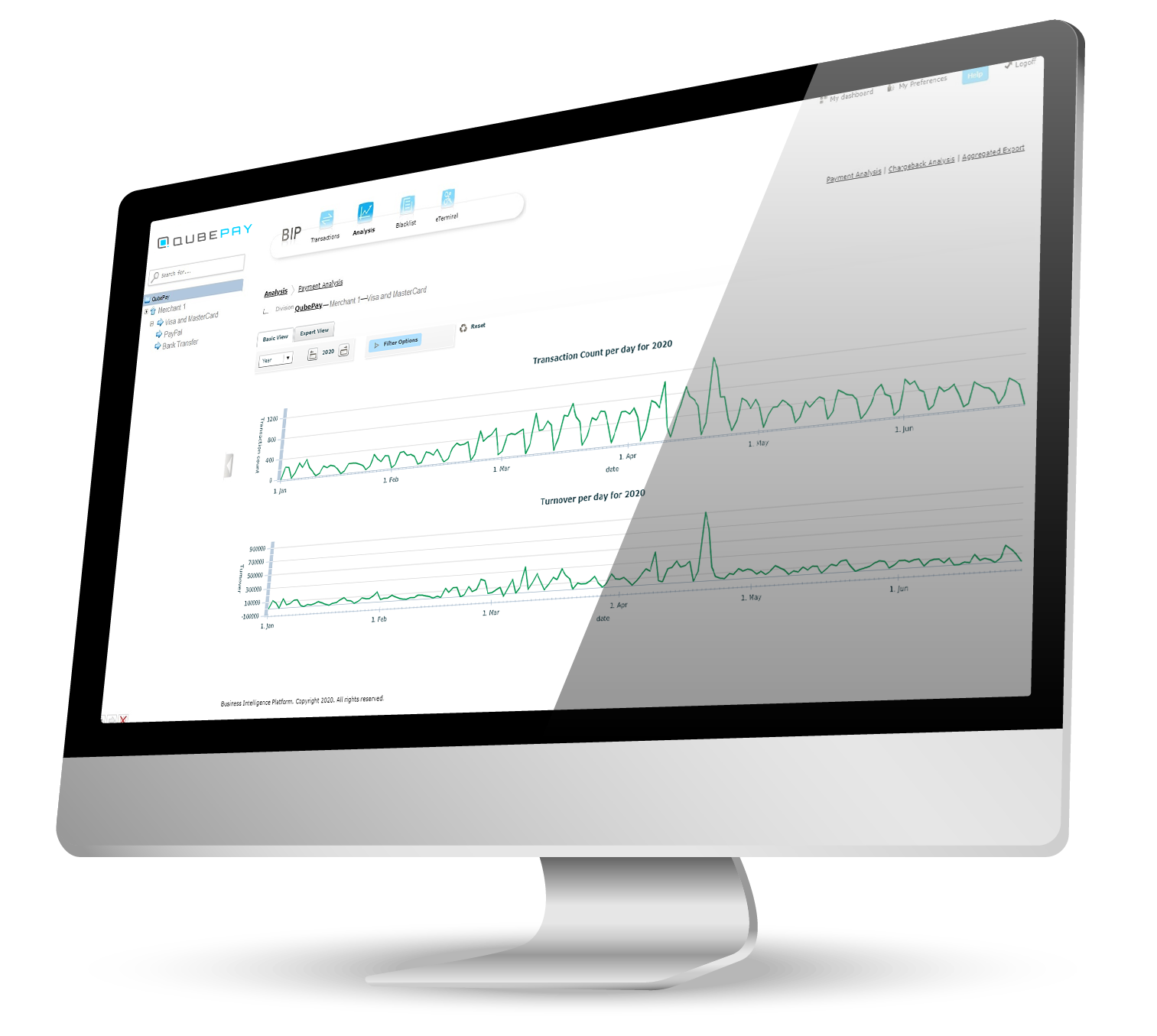 Get in touch to improve your conversions